Engineering
---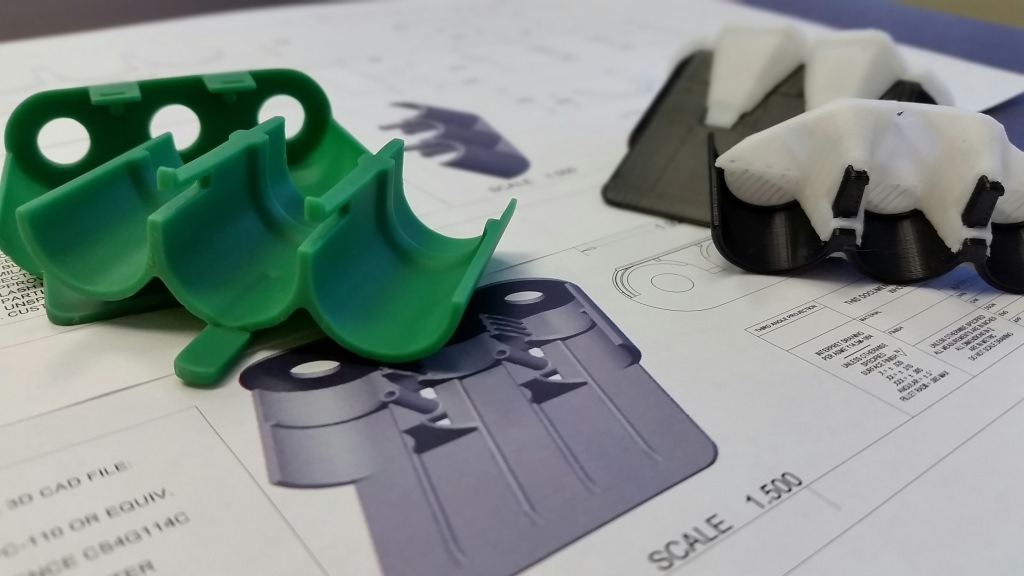 PRe Plastics is a valuable extension of your engineering team.
Decades in the plastic injection molding industry, partnered with extensive material knowledge and design innovation, make PRe Plastics the right resource to facilitate any aspect of a product's design cycle. If conceptual help is required, our input is directed toward the development of a part that will process well when molded and attain quality and performance specifications, at the lowest cost. Even if a design is tool-ready, our design team, consisting of representatives from engineering, tooling, production, management, sales and quality assurance departments, thoroughly reviews the requirements of the part to ensure that the design will yield the expected result, with the least impact to overall project time and cost.
PRe Plastics' engineering department uses PTC Creo Parametric®, one of the foremost design packages available. Within Creo®, we can design complex parts and assemblies, stack and check tolerances and show mechanical functions. When a part's fit/function requires verification, or a certain "feel" is desired, files created in Creo® can be exported to our in-house, rapid prototyping FDM machine (Fused Deposition Modeling), prior to building a tool. Prototypes can also be machined in our full-service toolroom.